Shop Replacement Puma Shoelaces
Shop Puma shoelaces for Puma suede classics, Puma RS, Puma Future Rider & more at the shoelace store
Shop Puma Shoelaces Online
Shop Puma shoelaces online at the shoelace store and upgrade your puma shoelaces with replacement shoelaces. Our premium shoelaces are the best way to replace Your shoelaces on Puma's. Trainers and sneaker laces become worn, threaded and can need replacing from time to time. Our shoelaces are a great option to replace, change colour or swap out your Puma shoelaces with new replacements. Browse our selection of Puma shoelaces.
Replacing your Puma Trainer Laces
Simply change and repalce your Puma laces at the shoelace store
Shoelaces can become worn, dirty and need replacing. We stock a complete selection of Puma replacement shoelaces making it easy to replace your shoelaces on your Puma sneakers. Replace your laces and achieve and orginal look and style, upgrade with premium laces or change the colour of laces. Shop Puma Suede, Puma RS laces and more.
Shop Puma Shoelace Replacements
Puma lace replacements
Colour swaps for Puma sneakers
Orginal look and style premium replacement laces
Replace your laces for longer life
Our laces are designed and selected to replace the trainers shoelace as closely as possible. You can increase the life expectamcy of your Puma's with no laces. All our Puma laces will come in the correct size and shape of the orginal sholacace
Key benefits of replacing your sholaces with replacements
Improve the life span or your trainers
Keep an orginal look
Change the shoelace colour
Change the colour of your Puma Laces
If you are looking to change the colour of your laces you can purchase replacement laces in an alternative colour. Our laces are available in various colours enabling you to have a selection of colours for your Puma sneakers. Easily create all black or white styles or add some colour to your sneakers with coloured shoelaces.
Key benefits
Create all black or all white styling
Change colours for outfits
Nike shoelace styles
Puma laces come in a range of styles from thick flat laces to Puma bow laces. Puma suede sneakers are fitted with flat shoelaces between 120 and 140 cm in length. Sports and gym silhouettes are usually laced thin flat laces.
Customising your sneaker collection with premium accessories add a touch of uniqueness to your sneakers.
Metal, custom aglets
Round, flat and reflective laces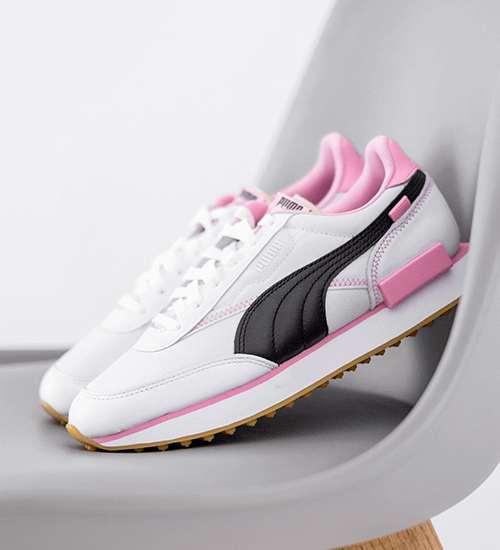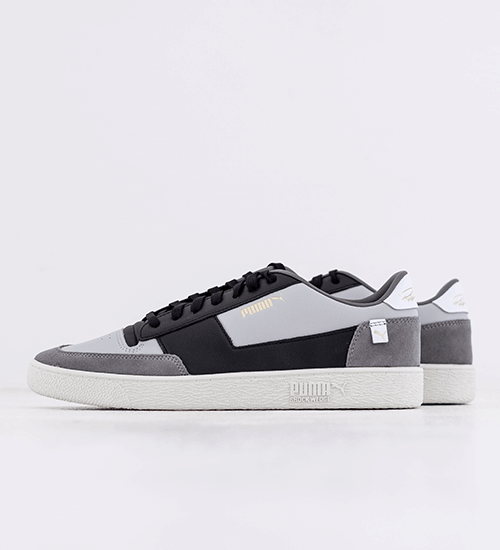 Premium Puma Replacement Sholeaces
Puma Shoelace sizing
To achieve an original look it's essential to find the correct length and width of your shoelaces for your sneakers. Check out our  Puma size guides to find the correcr size and length for your Puma shoes.
Puma Shoelace Lengths;
| | |
| --- | --- |
| Trainer | Puma |
| Eyelets | 8 |
| Lace Type | Flat |
| Length (Inches) | 49 – 54 In |
| Length (CM) | 120 – 140 CM |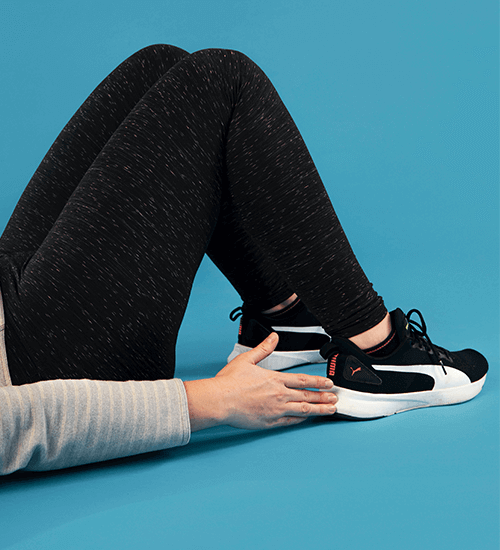 Puma shoelace replacement made simple
Our shoelaces will provide you with all you need to replace your Puma shoelaces. Easily replace, colour swap or customise your laces. Each set of laces comes in a pair at the correct size and length of the Puma trainer you are looking to replace. Making shoelace replacement simple, easy with the shoelaces store Get your Puma's looking new again with our premium replacement shoelaces.